How To Make Money Selling Products From Asia
Have you ever fantasized about finding that perfect product in Asia and then reselling it around the world?
Imagine how your life would change, and what it would mean for your future, if you made that dream a reality.
One simple product could change your life forever.
Tens of thousands of people around the world have built successful businesses importing products from China. They all started from where you are right now.
If they can do it, so can you...
even if you are a total beginner
even if you don't know what product to sell
even if you don't speak any other languages
The Fastest Way To Profit In Asia
Learn what works and what doesn't directly from the experts.
Proven
Everything that you find inside these training programs is proven to work. Each of our experts has spent years learning what works and what doesn't, and now they share all of their strategies with you so you can avoid all of the mistakes and complications they had to deal with. Move forward with confidence, knowing that you are on track to success.
Affordable
Building a business requires a lot of trial and error, which is why hiring a consultant is such an effective strategy. It allows you to acquire knowledge you wouldn't otherwise have. The Asia Business Vault saves you tens of thousands in consulting fees, and you can get the same strategies as if you were sitting down one-on-one with our experts for private consulting.
Fast
Building a successful business takes time, but learning how to generate real profits real fast doesn't need to take years. Our experts share the strategies they use to move faster than the competition. And you get access to all of this immediately -- you don't have to travel to multiple events or wait for content to be dripped out. Everything is immediately available online so you can move as fast as you want.
Comprehensive
Whether you are a complete beginner or a seasoned pro, you'll be able to build the business of your dreams with the Asia Business Vault. We've included training from a variety of experts for each phase of the business lifecycle. From starting at zero to selling your business, it's all here and waiting for you. And because you have lifetime access, you can view the training anytime you want, simply by logging in online.
Here's the truth...
If you're reading this, you already know you want to build a real business that buys products in Asia and resells them around the world
How do I know?
You wouldn't have made it this far.
The question is: what's stopping you from doing it?
After reading comments and emails from hundreds of people, I've discovered that there are just a few reasons why people look at this massive opportunity and say "I can't"
… even though they have all the skills they need to build a real business that makes real money, in the next 12 months.
"I'm busy with something else… How can I find the time?"
It all comes down to how bad you want it.
You and I both know that selling products from Asia is one of the biggest opportunities in our lifetime, and it's never been easier than it is today.
New millionaires are literally being created every day. And tens of thousands of people are earning six figures selling a single product.
The Asia Business Vault will show you everything you need to get started selling as soon as possible. There's no fluff to waste your time. It's all solid actionable content.
The training is broken down into short video sessions, so you can move forward at whatever pace is best for you.
If you want to spend an hour a day going through the training, that's great. If you want to binge watch all the training over the weekend, that's great too. Or, if you're super busy, just watch a few minutes at a time.
What's most important is that you keep moving forward. Once things get moving, I'll even show you how to build an outsourced team so you don't have to worry about the day-to-day work… and you can build an automated business.
"I've never sold anything before, and I don't know what to do"
Everybody starts where you are now. That's just how business works.
Fortunately, you don't have to be a master salesperson to wildly succeed in the product business. It's all about knowing which online platforms to use to sell and market your product.
And remember, the training you find inside The Asia Business Vault is very comprehensive and I show you exactly what to do. There is also training from dozens of industry experts that share their wisdom with you... so you have multiple points of view and can build the best business to reach your financial goals.
"I don't know how to build websites or run Facebook ads, or …"
When you join the Asia Business Vault, it's your first responsibility to think of yourself as a business owner, not an employee.
If there is something that you don't know how to do (or don't want to learn from my training), then you can outsource the work and have someone else do it for you.
There are so many different ways to succeed in the product business, that you don't have to have any technicals skills. You can list your product on the various online marketplaces like Amazon and then you don't have to do the estore stuff yourself. You can position yourself as a wholesaler or distributor, and be completely invisible online -- you would just sell your product to stores directly. Or, you could even be the middleman who brings the product into a country and sells it to a wholesaler or distributor.
There is always going to be something you don't know how to do, but you should never let that stop you from taking action. When you get stuck, refer to the training videos or hire someone to help you.
You can do this. Believe in yourself.
What's Included In The Asia Business Vault
The Asia Business Vault is a comprehensive resource that will provide you with everything you need to make money by selling products from Asia. 8 of my premium programs are included so you have a full roadmap from start to finish.
Strategies
Learn how to setup and profitably run your business.
Systems
Discover the best tools to optimize your global business.
Templates
Save time and headaches by using easily accessible templates.
Resource #1
China Sourcing Workshop
How To Find & Export Products From China
Want to buy products from China to sell online, or to export around the world? In this workshop, you will discover how to do it correctly so you avoid mistakes and complications.
Get insights on various ways to buy from Chinese factories
Make an action plan for determining what is the right supplier to buy from
Learn strategies on finding suppliers for your e-commerce business
View case studies of various e-commerce sellers and their sourcing systems
Here's What You Get
Below is an overview of the 4 parts of this workshop that you will receive as a video recording.
Part 1:
Finding Suppliers
Know where to look for and find the best suppliers. This can take years, or it can take weeks. In this session we explain ways to learn from your competition and skip through the massive online directories.
Chinese factory mindset - getting inside the head of a Chinese factory boss.
Factories want to find you, and need to know what you want.
Customs duties and regulators help us do sourcing. How to leverage government data.
Google is your friend. Ways to leverage online directories and advanced Google queries to find suppliers.
What to send the factory. Once you find them, how to approach them?
Part 2:
Bargaining
Have better bargaining tactics when discussing with a factory. Expand the pie, knowing what they are looking for, and aligning that with your interests is a win-win formula.
What terms can you negotiate - what are some ways and items to start a price negotiation.
First order vs ongoing order - how to bargain the first time, and prepare in advance for the next order.
Primary and secondary factories - how to leverage multiple suppliers.
Knowing what you want, and communication - we are dealing with non-native English speakers, translators, bosses, engineers and more. The more clear the better.
Part 3:
Placing The Order And Seeing It Through
Once you find the factory and place the order, at do you need to do in order to make that get to your warehouse or Amazon. We go through the steps to ensure you keep the business flowing smooth.
Key terms. Understand the key terms and contracts when making the deal.
Order flow. Know the payment and shipment flow.
Contracts and issue management - What are the main points in a contract. We also go through a live one and have templates to provide.
Case studies - explain how others have built strong relationships with factories to have a competitive edge.
Resource #2
China Dropshipping Workshop
How To Start A Dropship Business From China
Dropship is a common way businesses start with e-commerce. It is a great way to sell products without having to invest upfront in inventory. But what are some tactics for maximizing your chances of exposure and profits?
In this workshop, you will find out strategies and formulas for increasing your chances of success, and ways to gain more exposure.
Dropship sources you can use to build and grow your product line
Differentiating your dropship e-commerce website from your competitors
Communication tactics for establishing stronger relationships with dropship suppliers
Marketing tactics to grow your business to new heights
View case studies from various dropship ecommerce sellers
Here's What You Get
Below is an overview of the 4 parts of this workshop that you will receive as a video recording.
Part 1:
DropShip Sources & Integration
Starting from zero, we dive into the overview of drop shipping, various site to buy from, sample agreements. Get the knowledge, as well as confidence you need to begin your drop ship venture.
How to get started with drop shipping
Supply Chain: Understanding where you are in the supply chain
Moving in the supply chain: examples of moving from affiliate all the way up to custom products
China sources: where to go for your drop ship beginnings
Example drop ship agreements - how sites in China handle drop shipping
Setting up your drop ship store
Choosing the right technology
Part 2:
Differentiation
Starting and getting the technology is a great start, but how do you stand out. Not just from the end customer but also your relationship with the supplier in China. We share various tactics for building a strong competitive advantage.
How to stand out from other drop ship sources
Building a new drop ship relationship. Products themselves are key.
New relationships and old. How to mix various technologies.
New content for products - sources to find new product details to highlight your product over others.
Part 3:
Communication Tactics
Where many drop ship businesses fail is in communication. Failure to keep good communication with their customers, as well as suppliers. In This session we share different ways to ensure you keep the engine humming and stay on top of the daily operations.
Types of communication method - traditional and new.
Chinese communication tools - how do Chinese keep in touch with each other.
Online and Offline - building a drop ship business often requires you to do some offline, to stand out
Maintaining relationships- suppliers are like your spouse, strategies for keeping them happy.
Part 4:
Marketing Tactics (SEO), and Case Studies
Once you have a handle on drop shipping you'll need to choose a marketing strategy you enjoy. We focus on SEO in this session, building content, finding your niche, analyzing your site and more. Also dive into some live businesses in the session.
Different marketing channels - see which types of marketing strategies are available.
Website analysis - review your website for optimization
The way internet marketing is meant to be - a story on how it is
Popularity contest - being the place to go to for your industry
Resource #3
China Business Workshop
How To Do Business In China
It's not a secret that most products we consume come from China. For decades, entrepreneurs have sourced products from China to resell around the world. But there is also an incredible opportunity to bring products into China to sell to the Chinese people. Here is your chance to learn how you can do business in China too!
Start an ecommerce business by sourcing products from China
Build an online presence within China to sell to the Chinese people
Form a company inside China to streamline sales
Here's What You Get
Below is an overview of the 4 training sessions you will receive as a video recording.
Session 1:
Chinese E-Commerce
Want to get started entering the Chinese market by selling your products via online e-commerce? It's a very powerful method, but also overwhelming and confusing when getting started. Here we will discuss the major marketplaces such as Taobao, Tmall, JingDong, and others. What it takes to register, how to get your first few products sold. Also get into importing and logistics to China mainland.
US vs CN Ecommerce, Why eBay Lost
Top E/C & Setup Flow, Wechat vs Alibaba
Taobao, Tmall (Alibaba)
JD (Wechat Shops & WeiDian)
Others: Yihaodian & VIP Shop
Payments: Alipay + Wechat Pay (Ten Pay)
Logistics
Free Trade Zones Overview
Deciding Between FTZ, Cross-Border, Or Traditional
Session 2:
Chinese Social Media
The hyper fast paced of social media in China is hard to keep up with. In this course we go through the current hot Chinese social media platforms, what you need to know, what's important and what's just noise.
Chinese Web Marketing Overview
Differences Between East & West
Weibo
Wechat Deep Dive
More Social Platforms
Influencer Marketing
Predictions For The Future
Session 3:
Chinese Websites + Hosting
Making a Chinese website isn't as straight forward as translating the language to Chinese. We go through how to get Chinese hosting, how to get proper licensing from the Chinese government (ICP license), and maintaining your status over the long term.
Chinese Hosting & Website Marketing
Short Term Solutions
ICPs, HK Hosting, and CDNs
Baidu vs Google
Future Of SEO In China
Session 4:
Establishing a Chinese Company
Totally confused about how to properly register your company in China? What type of company should you register, is it possible? As a Chinese Joint Venture (JV), or a WFOE (Wholly Foreign Owned Entity), or maybe just stay offshore in Hong Kong? This workshop explains everything.
Researching your options via Weibo/Baidu
Things You Can Do Before Setting Up
Chinese Trademarks
Importing To China
Setting Up a Chinese Company
WFOE Setup
China Work Permit Benefit
Hiring Staff, Employment Contracts
Upkeep of The Company
Get Access Today!
Start making real money from Asia by building a profitable business. Get The Asia Business Vault and you'll receive access to all 8 of these premium training programs.
Get Access Now!
Resource #4
Hong Kong Supercharged
How To Run a Global Business From Hong Kong
Hong Kong Business Supercharged is the definitive guide and complete resource that will walk you through the entire process of starting your global business, from your first question about forming a limited company all the way through yearly audits and business operations.
This program is no "fluff" so I break down the overwhelming process of running an international business from Hong Kong into step-by-step instructions you can follow and return to again and again.
Unleash the power of a Hong Kong company to establish & grow your global empire!
Be smart, do business a registered company
Avoid nasty audits and tax situations
Get access to my rolodex of industry contacts to make your life easier
Here's What You Get
Below you will find a quick overview of the 6 modules inside of the Hong Kong Supercharged program.
Module 1:
Introduction To Hong Kong Business
Get insights as to why you might want to establish your international business in Hong Kong, and find out what advantages you can receive if your business is based out of Hong Kong.
Comparing the benefits of Hong Kong to alternatives in the Asia region
What the best visa options are when you come to Hong Kong
When to visit Hong Kong and how to deal with the languages
The different events happening in Hong Kong so you can maximize your visit
An overview of the top 3 trade shows I recommend and how to be effective when visiting them
Where to stay in Hong Kong and how to unwind
How to navigate common government agencies and where to start
How to utilize government type of programs or facilities to help you with your business and getting it off the ground
Module 2:
Opening The Company
Find out about the different types of companies you can open in Hong Kong, which one makes sense for you, and how to go about opening the company so that you find success the first try.
How to choose the best address for your company
How you can do some initial research to find out if someone has already established a company with the name you have in mind
The necessary steps to protect your intellectual property can prove to be a smart move when forming your company
How to search for trademarks, how to have the IP Department to do it for you, and how to File a Trademark
The process of getting your company registered with the government eRegistry service
The differences between a Founder, Director and a Secretary
How many company shares to issue
An overview of a few agencies I recommend using to register your Hong Kong company
A breakdown of all the different things you will receive once you've opened your company
Module 3:
Banking In Hong Kong
Every company needs a bank account. In Hong Kong things can be more difficult than you would hope, so in this module I will go over all of your banking options, my recommendations, and provide a few strategies to minimize your chances of getting denied.
Which bank most foreign-owned businesses use when banking in Hong Kong
What you will need to apply for a bank account
Several things you should never say or do during your bank interview
How to use the different functionality of online banking, and how to give access to other people
Tips and tricks for dealing with your finances and banking in Hong Kong
How to get a credit card for your business in Hong Kong, and how credit cards work differently than in your home country
How to use PayPal in Hong Kong and what it takes to setup and the tricks to using it as it's not always simple to do normal daily transactions
The challenges of merchant accounts in Hong Kong, features to look for, and how they work
Using Bitcoin and some of your options when using it in Hong Kong
Module 4:
Operating Your Hong Kong Company
In this module we're going to get into business operations and how to handle some of the twists and turns in daily operations you might experience and the best ways to handle those.
The different ways you can get paid by your customers
How to issue a Payment Instructions Document
How to manage your cashflow, having multiple accounts, and dealing with foreign currencies
The logistics of transporting physical products and warehousing
Transportation in and out of China
3 ways to import into China
What to expect when crossing the border and how to make the process easier
Module 5:
Hong Kong Company Upkeep
In this module you will learn how to keep your company operational in Hong Kong, the various booking and accounting requirements you will face each year, and how to manage the audit process.
The wide range of documents you will be using to help manage the bookkeeping process
How often you have to worry about your books
How to manage receipts and bookkeeping
The necessary procedures for wrapping up your first year in business
How to prepare for company audits
Special tax issues you want to know about ahead of time
Filing as an offshore entity and a few example offshore transactions
The costs you will come across with some of the most common professional services
How to choose the right CPA
Buying, selling, transferring and closing companies
Module 6:
Case Studies
In this module, you'll get tips about the types of companies you may be starting and some specific recommendations on the do's and don'ts for each business models. And lastly, you will get to see how some other companies formed their business.
The different types of businesses you can operate in Hong Kong
Case studies of how other companies have formed businesses in Hong Kong
Resource #5
Global From Asia Course
How To Optimize Your Global Business
The Global From Asia Course is the definitive video training and complete resource that will walk you through the entire process of optimizing your global business. This program is no "fluff" – get direct to the "goods" offering—I break down the overwhelming process of getting a bearing on how to organize your global business – starting with your own personal development, to a dashboard, systems, and then cashflow and business structure.
My team and I have worked tirelessly on this program for the better part of a year, and I have been conducting on-the-ground experience for almost seven. We've done the research, conducted the interviews, analyzed the markets, and—most enjoyably—met many readers like you. We merged keen entrepreneurial know-how with international business best practices. It's the most complete program you'll find (we've looked). I'm so excited for you to try it, I want you to succeed!
Focus Your Business Mind
Work Processes For a Global Team
Creating a Multi-Operation Business Dashboard
Restructuring International Cashflow
Optimizing Your International Organization Flow
Surveying For Expansion
Managing Multiple Projects
Spinning Off Non-Core Assets
Here's What You Get
Below is a quick overview of the training you will receive. Everything is broken down into 8 weekly sections, however, you can access all of the training immediately.
Week 1:
Personal Development & Mindset
The mindset to go global. Many of us "just do it" and get that business off the ground and hustle to make it happen. I was one of them, and I put my personal health and personal needs second. Which works, to a certain point, but in order to get to the next level, we need to put ourselves, our minds, our mindset, first. Then how to balance the maker and manager mindset and workflows to increase effectiveness. We'll drive it home with some tactics and tools to fine tune your personal thought process to get your business to the next level.
Mindset, Putting Ourselves First, and Meditation
Eating Right and Exercise For Business Executives
Best Practice Routines For Mornings & Evenings
Maker and Manager Workflows
Maker and Manager Tools & Systems
Week 2:
Personal Toolbox
What is in your personal toolbox? What strategies are you using to keep yourself sharp day in and day out on the grind. We'll go through some systems and templates to keep yourself on track and measure your development. Then, the productivity tools to maximize your time in front of the screen so that you can increase the amount of times with you family and friends. This has helped me double my output and half my work time.
Personal & Business Productivity Tools
Alfred Overview, Workflows, and Systems
Clipboard Speed, Managing Calendars & Timezones, and Password Managers
Leveraging The Power of Screen Captures
Week 3:
Project Planning & Overseeing Multiple Projects
Going global means you'll have to do 2 things at once – manage your current operations, while also building out a totally new one. This is going to require wearing a lot of hats, plus many start a new market expansion or a new business in B2B or product development while they have their home market as the distributor. So we recommend to start a new expansion project in your overseas company and keep your current operation in your home country. Once you get comfortable with this, we'll dive into the next section which is managing multiple projects – tips and strategies for preventing overwhelm and still juggling a few business ideas.
Reporting & My Personal Tracking System
Team Weekly Plans
Grind Reports and Quarterly Reflection
Managing Multiple Projects
Project Management Tools
Teams and Integrators
Week 4:
Dashboards & Systems
You have business going along and now you need to keep a bird's eye view of things. Especially when dealing with multiple currencies and countries, we discuss an international business dashboard. The tools and tactics, as well as going through live dashboards and providing plug and play templates you can take home. Then we connect the dashboard back to systems for your business, to stay in control and be on top of your business, not caught in the operations (too much).
The Business Dashboard Concept
Google Drawing, Jing, & Interlinking
Staff Dashboards, My Dashboard & Template
Team Systems Overview
Google Drive Setup & Sharing
Project Management (Asana)
SOPs (Standard Operating Procedures)
SOD (Standard Operating Document)
KPI (Key Performance Indicators)
Daily Work Journals
Taking it on International Scale
Week 5:
Re-Structuring For An International Business Organization
Many put this as the first step to going global – restructuring their company. I have worked with many people restructuring a business, and often times they are doing it way earlier than they need. So in this session we'll discuss about timing for changing a company's jurisdiction and banking, as well as where in the world might be right for your new corporate structure. Running an international business just adds to the complexity, but there are also tons of advantages. Here we discuss, based on various company structures, how you will be managing your team in various countries, cashflow, and client operations. Timezones, currencies, and cultures all come into play here. Then we will help you put it all down into an organization chart you can review regularly and make sure there aren't any gaping holes in your operation.
Timing For Optimizing
Managing Cashflow
Multiple Companies
Holdco / Opco
Intercompany Contracts
Simple Is Often Better + Optimization
Restructuring Considerations
Comparing Popular Locations
Transition Time
Module 6:
Optimizing Organization & Staff Onboarding
Maybe you already have staff helping you at this point, regardless, are you managing them correctly? We will go over what you need to do BEFORE making your first hire, making sure all the systems are in place and goals are aligned. Then once you have that staff, will you have a smooth on boarding system so that they get going quick and are motivated?
Team Management
Org Chart + Job Descriptions
Recruiting + Employee Contracts
Onboarding + Merging Teams
Team Sign Off
New Team Calls
Solving Potential Issues
Week 7:
Customer Surveys & Asset Spin-Offs
Time to grow your business to the next level. You should be engaging with your audience and your current customers. What do they like the most about your business and brand? What is the core of what you are providing. Take a survey, see what you can help them with, and expand. Then, you'll probably find parts of your business you no longer need, so how to deal with spin off or shutting down business projects.
An Overview Of Surveying
Surveying with Email
Surveying at Events
Focus Group in Dalian / Hong Kong
Focus Group for Chinese Learning
Company Name vs Asset Name
Asset Sale vs Company Sale
Branding and Licensing
Investors & Company Structure
Cliffs and Vests in Teams
Week 8:
Case Studies & Action Plans
Let's drive all of this home. We will have some case studies for different business models. What are they doing that makes it all work, how do the maintain and manage their business operations in a global scale. Let's get some question and answer sessions going here to cover common limiting beliefs. And before you go, some next steps and action plans to make sure you make it all happen and do it!
Transitioning from USA Company to HK/China
Restructuring a Manufacturing Community
Spinning Off HK Agency
Selling Chinese Mobile App
When To Setup A Corp
Get Access Today!
Start making real money from Asia by building a profitable business. Get The Asia Business Vault and you'll receive access to all 8 of these premium training programs.
Get Access Now!
Resource #6
Cross Border Summit 2017 Recordings
How To Grow Your Asia Based Business
View recordings from the 2017 Cross Border Summit annual conference that brings together top e-commerce cross border business leaders from around the world to share about business strategy, marketing, team building, and other strategies to stay ahead in today's global world. While internet and technology has done amazing things to improve society and business, it has sprung up competitors from around the globe. Keep on top of these trends by viewing these recordings from the Cross Border Summit in 2017.
How to optimize and grow your Amazon business in today's market
Cultural differences in pricing models, negotiating style, time-to-market, delivery expectations, and more
What is valuable to overseas buyers, and what you can charge more for and what are you expected not to charge for
How to help your customers design products that will sell well in their countries, be reliable, and still cost effective for everyone
What overseas buyers expect in your quality control processes
What are some realistic expectations you can set for your business to grow and expand in China
Here's What You Get
Below is a quick overview of the speaker sessions you will receive recordings of.
Session 1:
China Import Policies and Procedures
Kris Wang,
Business Development Manager, Qianhai Government Authority
Kris is responsible for the construction, operation and interpretation of cross border e-commerce business-related policies of the Qianhai Shekou Free trade zone. He is also in charge of cross border e -commerce business development planning, cross border e-commerce industry support and business services.
Session 2:
Global IP, In and Out of China
Dan Harris,
Managing Partner, Harris Bricken
Dan Harris is the founding member of Harris Bricken, an international boutique law firm with offices in Seattle, Barcelona, Beijing, Portland, and San Francisco. Harris Bricken represents European and American companies overseas and foreign (including Chinese companies) in the US. Dan writes and speaks extensively on international law, with a focus on protecting foreign businesses in their overseas operations. He is also a prolific and widely followed blogger, writing as the co-author of the award-winning China Law Blog.
Session 3:
What's The New Silk Road, and What are the Benefits?
Simon Choi Esq,
Founding Partner, ACME Ardent
Simon Choi is an independent non-executive director of Kenford, and Boyaa Interactive as well as an independent director China BCT Pharmacy from 2010 tp 2013. He specialized in banking, corporate finance, general commercial and PR practice among others. Simon has rich experience in advising international clients such as 3G Tech Inc, Daiichi, Hayco, Home Depot and a lot more.
Session 4:
Leveraging Chat Bots For Your Chinese Social Media
Chance Jiang,
CEO, Chatek.co
Chance is CEO of Chatek.co, a startup building technologies that enable marketplace on social networks. He is also Director of Startup Grind Guangzhou. He co-founded welomo.com (2012-2014), the 1st connected hardware on WeChat offering millions of users instant photo printing. He was also the co-founder and designer of Feyin.net, a 2G wireless receipt printer with dead-simple cloud API (2010-2012).He's been an active member in Guangzhou's tech community, from organizing events to mentoring other startup entrepreneurs.
Session 5:
Managing Cross Cultural Teams and Customers
Winston Sterzel,
Owner, Bridging Borders LTD
Winston is the first China video blogger famously known under the username SerpentZA. He has been in China for over 10 years. His popular YouTube channel discusses cultural differences between East and West and has advised companies on the transition between these cultures for years.
Session 6:
Leveraging VR and AR For Your E-Commerce Business
Devin Ehrig,
Partner at Shadow Factory and Graduate of Henley Business School
Devin has a masters degree in Banking and Financial Law, Banking, Corporate, Finance, and Securities Law. He is a partner at venture consulting group that aims to transform your business, placing it in position to best capitalize on opportunity, engage and compel investors, and drive growth.
Session 7:
Making Sense of Europe and The VAT Situation
Claire Taylor,
CEO & Founder, SimplyVAT.com
Claire has worked in international VAT for 18 years. SimplyVAT.com's aim is to help businesses selling online to trade internationally and successfully without being burdened by complex VAT legislation. SimplyVAT.com comprises of a team of VAT experts to provide first class expertise in international VAT compliance in the European Union and other territories where local laws prevail. SimplyVAT works with many online retailers in over 20 countries to help them with their VAT obligations.
Session 8:
Using Wechat For Your E-Commerce
Matthew Brennan,
WeChat Expert, Author, Keynote Speaker, Workshop Trainer, Consultant, Co-Founder China Channel
Matthew is a keynote speaker and training host on the topic of WeChat. Regularly quoted in international media (Forbes, Bloomberg, The Financial Times, BBC, TechInAsia), his company organizes China's largest WeChat marketing conference series for international companies. Matthew works primarily with international businesses to help form and implement their WeChat platform strategy. He holds 12+ years on the ground entrepreneurial experience in mainland China. His book 'Building your Business through WeChat' is due for release later this year.
Session 9:
Leveraging Design As An Asset For Your E-Commerce Business
Jon Myers,
CEO, AMZ Tracker
Jon is a designer and the current CEO of AMZ Tracker, a powerful suite for building and scaling your Amazon Seller business. Originally from New York City, Jon has decades of experience in the design and startup space bridging US and the West. A true advocate for the digital nomad movement, Jon challenges the norm and is always leveraging outside of the box thinking to solve challenging opportunities in the e-commerce and online business space. He will share insights and tips on leveraging the power of design to take your e-commerce business to the next level.
Session 10:
Panel: Chinese E-Commerce and Internet Marketing Strategies
Max Wang, Founder, Long Fei Xiang
Max has extensive and deep logistics and international trade business management experience and industry understanding. He has served senior management positions at companies including well-known international logistics companies Expeditors, CEVA and DHL. Long Fei Xiang is committed to take pressures off importers and exporters by taking care of their logistics problems in terms of operational efficiency. It aims to help customers focus on their core business and stay competitive. Its core business includes Qianhai Free zone cross-border bonded business, overseas direct mail business, general trade import business services integrated service platform.
Carol Zurita, Founder, Smart Benjie
Ecuadorian and with a background in Marketing and Branding, Carol has been traveling countrywide with her business seminars for foreign millennials. These workshops are designed to mentor young entrepreneurs during their first stages of the bumpy path. Smart Benjie is a platform that intends to become a friendly zone where western and eastern entrepreneurs talk and do businesses taking advantage of the current technology.
Glenn Ball, Owner and General Manager, Nogogo Online Groceries
Nogogo Online Groceries is South China's largest online home delivery service of its type and is a complex business with over 8000 product lines, from 60 different Countries , employing 40 staff and operating out of both Shenzhen and Guangzhou, and servicing the PRD and PRC . Nogogo plan to expand to other cities in the future.
USA Co Shop is an import and distribution company that specializes in importing and wholesaling famous foreign brands . USA Co Shop has sales representatives in the following major cities : Shanghai , Beijing , Guangzhou , Tianjin , Chengdu , Wuhan , Qingdao , Harbin and More.
Session 11:
Case Study: Sourcing In China
Sam Boyd,
Founder & CEO, Guided Imports
Sam was born in Philadelphia, PA and came to China in 2008. He started his manufacturing and importing career while he was still at University, working for a product development company which is manufactures and exports promotional electronics. He is fluent in Mandarin and well versed in Chinese business culture. Sam built his own company Procuu Inc in 2013 to help entrepreneurs, retailers, and various corporations source and import from China. Guided Imports was born to provide a transparent, non-commission based, all-in-one importing, sourcing, and supply chain management solution to Western entrepreneurs and businesses.
Session 12:
Mastering The Amazon Marketplace
Meir Simhi,
CEO, Brand Masters
Living in Shenzhen since 2007, Meir is an Israeli super-entrepreneur with rich background in E-commerce and web marketing. Since 2014 he's been running an e-commerce training program and digital strategy consulting agency to help entrepreneurs and companies build brands and establish a presence in the online environment. Recently Meir has co-founded FactoryDesk.com, an innovative B2B platform helping Makers and online sellers create better products in less time.
Session 13:
Case Study: Building a Global Consumer Electronics Brand with a Fully Distributed Team
Gerard Nieuwenhuis,
Founder & CEO, TRNDlabs
Based in Netherlands, Gerard has experience in various e-commerce businesses from group buying to niche sites.
Session 15:
Digital Transformation of Online and Offline Retail
Noah Herschman,
Senior Architect, Microsoft
Noah works with global online and offline retailers to digitally transform their operations to attract customers, empower employees and optimize operations. Noah has been involved in ecommerce since its inception in the mid-1990s and has held leadership positions at Amazon, eBay, Groupon and DH Gate. He was most recently the Managing Director of Marketplace Ignition Asia, a leading ecommerce marketplace consultancy. Noah also has 20 years of traditional retail experience with 17 years in senior management at Tweeter, once the US' largest chain of electronics specialty stores; and was also Chief Merchant for Staples China. Noah has been living, studying and working in China since 2010 and speaks fluent Mandarin Chinese.
Session 16:
Avoiding Scams & Bad Suppliers
Mike Bellamy,
CEO, PassageMaker
Originally from Upstate New York, Mike moved to Asia in 1993 and is a China business advisor to both Fortune 500 companies and small businesses. Interviewed by the Wall Street Journal, Financial Times, CNBC & Bloomberg. Founded a boutique sourcing agency in China with 1 employee and 1 client back in 2002. PassageMaker Group now manages a 200 million USD supply chain (per annum, at time of writing) of goods flowing from China to the world.
Session 17:
Building Your Brand, Beyond Amazon
Manuel Becvar,
Founder, ImportDojo
Manuel's professional career started in 1998 when he worked for Austria's biggest DIY retailer Baumax. Later he moved to Hong Kong in 2005 when I was offered a position as an intern at their sourcing office in Hong Kong, with a staff over 200 people. For the next 10 years he worked with some of the biggest retailers in the world, developing, sourcing, and finding new products for them. These retailers included: Metro, Rewe, OBI, Carrefour, Tesco, Wal-Mart, Amazon, Auchan, Lowes, Sears, Home Depot, and many others.
Session 18:
Global Online B2B Solutions
Grace Li,
Regional Operation Director, DHgate
Grace Li is the founding members of DHgate Cross Border Service Cloud, serving as the online platform which providing professional export services to China's small and medium-sized cross border trade enterprises.
Session 19:
Panel: Logistics In Asia
Nick Bartlett, Sales Director, InXpress Hong Kong
InXpress is a global shipping and eccommerce solutions business. It focuses on saving customers time, effort and money by providing unique logistics solutions across shipping; express, import, freight shipping services and e-commerce fulfillment solutions by leveraging world class carriers you know and trust.
Kornilia Lampropoulou, International Sales Manager, IN2LOG
Kornila is an international sales manager based in Shenzhen, Guangdong, China.
Yung-Chung Lin, Co-Founder, F2c.global
Yung-Chung runs a successful Amazon FBA cross-border eccommerce company.
Session 20:
Being a Global Citizen
Andrew Henderson,
Founder, Nomad Capitalist
Having traveled to close to 90 countries, Andrew is the real offshore expert and a lifelong entrepreneur who highly values his freedom. He knows everything there is to know about offshore investments, banking, companies and second residencies and citizenships. He puts together unique Nomad Strategies for each of our clients to make sure everyone goes where they're treated best. When not visiting a new country to cross it off his never-ending list of places to visit, he reads and researches new investment opportunities. Andrew is a fan of big cities, spicy food, and elegant interior design. He has bases all around the world – among others in Belgium, Malaysia, and his beloved Georgia.
Session 21:
Panel: Developing Export Based Cross-Border E-Commerce
Wilson Blues, Founder, Banana Works
With over 10 years of export B2C e-commerce experience from China, Wilson Blues is a veteran at the game. Learning how to build an international e-commerce business from inside Mainland China, Wilson has a unique perspective as a Chinese business owner going global while also understanding the Western mindset and business tactics. From helping his wife's shoe factory build an online e-commerce store to growing a massive Amazon business that is expanding on Walmart and more channels, Wilson brings fun and unique experience to all attendees!
Gerard Nieuwenhuis, Founder & CEO, TRNDlabs
Based in Netherlands, Gerard has experience in various e-commerce businesses from group buying to niche sites.
Meir S. Simhi, CEO, Brand Masters
Living in Shenzhen since 2007, Meir is an Israeli super-entrepreneur with rich background in E-commerce and web marketing. Since 2014 he's been running an e-commerce training program and digital strategy consulting agency to help entrepreneurs and companies build brands and establish a presence in the online environment. Recently Meir has co-founded FactoryDesk.com, an innovative B2B platform helping Makers and online sellers create better products in less time.
Chris Davey, MD and Founder, "Source From Asia"
Chris is based in Zhuhai, China. He provides consultancy to multiple companies & Amazon sellers to help them navigate the maze of China sourcing. He also designs and sources his own private label brand of products sold worldwide via Amazon FBA. Expert in sourcing and new product development – 17 years of experience with the world-class manufacturer Bowers & Wilkins and 4 years in China leading a team of 14 buyers sourcing $30m+ of materials. Bowers & Wilkins (B&W) are the market leader in the design and manufacture of high-end audio equipment.
Session 22:
Payment Solutions
Matt Long,
Global Head of Sales and Head of Asia, OFX Payment Services
Matt has built successful customer-oriented financial services businesses across Asia, Europe and North America. Matt grows and manages high performance teams specialised in leveraging technology to deliver great outcomes for customers. In his current roles as Global Head of Sales and Head of Asia at international money transfer company OFX.COM, Matt is responsible dually for managing the companies' fast-growing Asian franchise and its global sales teams that deliver OFX to the customer.
Resource #7
Cross Border Matchmaker (2017)
Stay Current With Changing Trends In Asia
View recordings from The 2017 Cross Border Matchmaker (CBM) annual conference in Shenzhen, China. It brings together top Chinese and International Amazon FBA sellers and e-commerce players to discuss current issues and trends in the cross-border e-commerce industry. Hear the strategies industry experts shared with our attendees.
Strategies for optimizing your Amazon FBA listing
How to build an international brand
Internet marketing strategies that are working now
The future of brands in China
Stories and case studies from top Amazon FBA sellers
Here's What You Get
Below is a quick overview of the speaker sessions you will receive recordings of.
Session 1:
Creating a Content Machine to Master Your Ecommerce Business
Mike Michelini,
Podcast Host & Matchmaker Co-Host, Global From Asia
American social media & e-commerce specialist being China since late 2007, I'm passionate to help companies do business in China leveraging the power of social media and e-commerce. I host a weekly podcast GlobalFromAsia.com to help businesses understand how to do business in China and other parts of Asia. I love Sina weibo, Tencent wechat, and believe they are the most powerful tools for any company to unlock huge value in the Chinese market.
Session 2:
Tactics and Strategies for Optimizing Your Amazon Listings
Will Tjernlund,
Amazon Seller, Goat Consulting
Will Tjernlund is an expert Amazon seller and consultant. He learned the trade by teaming with his brother sell millions to and on Amazon.com. Now he spends his time running Goat Consulting which works with companies from start ups to publicly traded companies helping them reach their full potential on Amazon.com
Session 3:
Product Selection & Brand Building, Building a Brand, What E-Commerce Businesses Need To Succeed
Ricardo Li,
Founder & CEO, Popeye Incubation
Ricardo is the former Founder of eBay South China and a cross border trade expert specializing in overseas branding, operations, and crowd funding as well as being a top seller. He has experience selling "both ways" both into China and abroad via a wide range of e-commerce platforms. Popeye Incubation has ready teams to operate on JD, Taobao, eBay, Amazon, Wish, AliExpress, and more.
Session 4:
Amazon Listing & Marketing Strategies to Get & Stay Ahead
Keith O'Brien,
Co-Founder & CEO, Market Hustl
Keith's career over the last 25 years has provided him the opportunity to work and build expertise in a number of areas of Sales, Marketing, Product Development, and Training. His core talents and passions are helping people and businesses get to the next level. He was the CEO of iLoveToReview (first and largest review company) prior to Amazon TOS changes in 2016 and is currently the co-founder and CEO of MarketHustl.com and SellerPhoto.com. Keith's companies have helped 1,000's of Amazon sellers launch and grow their brands. He is a father, active in many global charitable projects and lives in Ft. Lauderdale, Florida.
Session 5:
Leveraging Shopify For Continued Growth
Guido Jackels,
CEO, Shopify Expert,
Sonrisa Ventures
Guido is the founder & CEO of Sonrisa Ventures – an Amazon Europe and Shopify E-commerce consultancy. His team helps Chinese and US-American Amazon FBA sellers launch on Amazon Europe, translate listings and set up E-commerce Shopify websites in various European languages.
Session 6:
Matchmaker Session: Facebook & Video Marketing For E-commerce Sales
Alex Huang,
Head of G90 Amazon Incubation Base
Hua Qiang Bei International Maker Center
Mr. Huang worked in Dealextreme.com as one of the core staff of DX's founder team, mainly managing foreign customer service team, sales, sub-website operation and supply chain. G90 Incubation Base is a training base appointed by Amazon official.
Zack Franklin,
CEO, AMZ Kung Fu
Zack has ran two multi-million dollar companies in the last year and has spoken across China about Marketing, Amazon, and Sales. He currently is the Founder and CEO of AMZKungFu which is a marketing agency aimed to help Chinese sellers in Shenzhen increase their sales and take their business to the next level.
Session 7:
Leveraging an Online Team in Multiple Markets on Amazon
Nate Ginsberg,
Founder of Abound Ventures, Seasoned Amazon FBA seller turned Investor
Nate has grown his Amazon FBA business in both the US and EU markets by leaps and bounds. His story is about how he empowered his seller team to take his business to new heights in a short time. His strengths include: manufacturing in China, supplement/consumable manufacturing, e-commerce in the USA, selling on Amazon, Distributed team building and management, and business systems and processes.
Get Access Today!
Start making real money from Asia by building a profitable business. Get The Asia Business Vault and you'll receive access to all 8 of these premium training programs.
Get Access Now!
Resource #8
Cross Border E-Commerce Association
Connect With Other Asia Business Owners
For years we have been connecting with people doing business in China, Hong Kong, and throughout Asia. We are so happy to be able to put them in one spot for people to connect, share, and help each other's businesses grow. If you want to level up your business, and skip past a few of the painful steps in between, we are confident this association is the place for you. The Asia Business Vault provides you with 1 year membership to our association.
Business Networking & Introductions
Contact Rolodex
Live Podcasts with Q&A
Invites To Special Meetups & Masterminds
Member's Forum
Exclusive Offers & Discounts For Service Providers
Media Exposure For Your Business
Is The Asia Business Vault Right For Me?
The Asia Business Vault WILL provide you with all the training you need to build a profitable business selling products from Asia, but it's not for everyone.
The Asia Business Vault is NOT for you if…
You are looking for a magic bullet that will make you a lot of money fast, without any work. That is called a get rich quick scheme, and they never work.
You already have a business/idea, which is struggling, and aren't willing to change it. If you don't follow my advice and strategies, how can I help you?
You are looking for motivation or inspiration. I'm here to help you build a business, not inspire you.
You are looking to learn the newest hot thing, but aren't planning on taking action. The Asia Business Vault isn't another boring online course that teaches you a bunch of stuff, it's a compilation of proven strategies and systems from dozens of experts who are already successful -- and now they want to share what they've learned with others.
You are unemployed and don't have any savings to comfortably invest in this invaluable resource.
You can't commit at least 3-5 hours per week to building your business. Success takes effort and time. If you aren't willing to put in the work, you aren't going to get the results.
The Asia Business Vault IS for you if…
You are ready to invest in yourself to build a successful business.
You don't want to mess around with another "online business" idea that doesn't actually make any money.
You are patient and committed to building a profitable business, and you know that things won't magically happen overnight. You know that if you put in the work, you will be rewarded.
You want to be the owner of a real business, not a micro-manager that spends their entire day doing things that don't matter.
You've gotten as far as you can on your own, but you know "what got you here won't get you there" — and you're open to following proven strategies from experts who have "been there and done that".
You're willing to invest at least three hours a week on building your business.
You're focused on the long term and don't just want some quick money.
You understand that all businesses have ups-and-downs, but you can achieve incredible success if you follow the correct strategy from the beginning and take action.
What People Are Saying
Here's what a few people have to say about me and my events.
It was great to attend the Cross Border Summit. Personally for me it was the perfect bridge between manufacturing and selling products in and to China. Most valuable for me was to get solutions from specialist and keynote speakersStephan Thaerigen
I highly recommend the Cross Border Summit for any entrepreneur. I am not into trading, but I am a serial entrepreneur and I learned a lot from all the different speakers. I went home from that Summit with my head spinning and a big grin of all the possibilities, opportunities and new ideas I got from just these 2 days. If you miss this event, you miss a great chance to take your business to a new level! A must for every entrepreneur in China!Kathy
Conference was well organized with credible speakers that have various skillsets required to support and manage smaller and midsize e-commerce operations. The speakers and panel members displayed a stong knowledge and detailed experience of not only China sourcing and Manufacturing, Banking, but also marketing tips for entrepreneurs selling on large e-commerce platforms. David Wand, Zhongshan, China
Michael is an entrepreneur's entrepreneur, you may not find him on the pages of TechCrunch or VentureBeat but he leaves lasting impressions on the business and people he encounters.Jimi Olaghere
Earlier this year I attended the annual Cross Border Summit hosted by the Global from Asia crew. The Summit had everything we expected and more: informative speakers, break-out sessions, and interesting panel speakers.Eric Braa Director Of Sales & Founding Partner Silicon Valley Based Getscale Inc.
Mike was critical in helping me understand business culture in China. I would recommend Mike for anyone who needs to understand Chinese social interactions in the import/export and e-commerce business.Janet Chang
Michael has taken his practical experience living and doing business in China and applied it directly to my situation. He just saved me LOTS of research and headaches.Mia Salituro
What It's LIke
Here's a few photos so you can see what it's like at my events and workshops.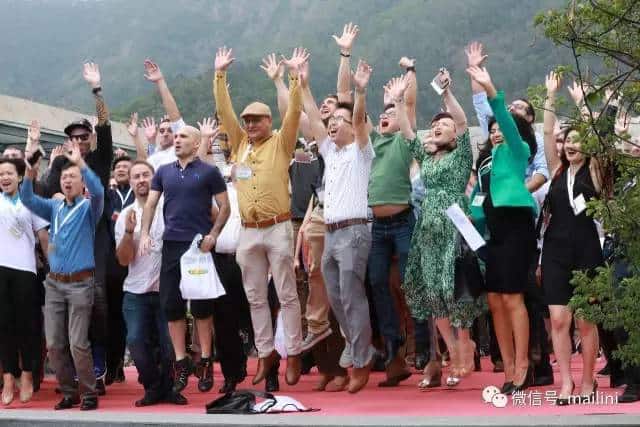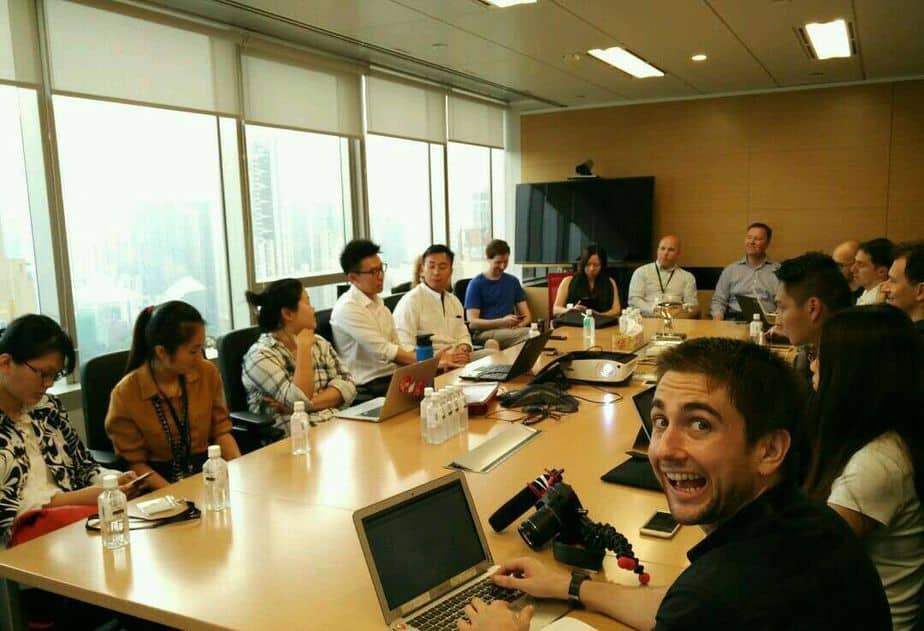 Get Started Today!
There's never been a better time to start a global business. And there's never been a better resource to help you get started the right way. Now's the time to take action!
Asia Business Vault
$1997 $997
---
China Sourcing Workshop
China Dropship Workshop
China Business Workshop
Hong Kong Supercharged
Global From Asia Course
Cross Border Summit 2017 Recordings
Cross Border Matchmaker 2017 Recordings
1 Year Association Membership
5 1-Hour Consultation Calls w/ Mike
---
Get Instant Access!
30-Day Money Back Guarantee
Asia Business Accelerator
$2497 $1497
---
China Sourcing Workshop
China Dropship Workshop
China Business Workshop
Hong Kong Supercharged
Global From Asia Course
Cross Border Summit 2017 Recordings
Cross Border Matchmaker 2017 Recordings
1 Year Association Membership
5 1-Hour Consultation Calls w/ Mike
---
Get Instant Access!
30-Day Money Back Guarantee
30-Day Money Back Guarantee
We take great pride in the premium training programs we've created, and know that you will absolutely love the opportunities and competitive advantage they provide you. If you try out the training in The Asia Business Vault and you are not happy for any reason, just let us know within 30 days and we'll issue you a refund.
Common Questions
Here are a few of the most common questions you may have.
When can I buy?
This is a limited time offer and registration ends at 11:59pm on Friday, January 26, 2018.
How do I buy?
You can purchase access by clicking the big buy button, completing the checkout process, and paying with your credit or debit card.
When do I get access?
All of the digital content will be immediately available for you to view after you complete the checkout process. We are hosting the China Business Workshop live in February and will have the recordings upload by the end of the month.
How long do I have access for?
Your purchase includes 1 year membership to the Global From Asia Cross-Border E-commerce Association. After 1 year, you have the option to extend, if you choose. The training programs you will receive have no time limit and you will have lifetime access to this training.
Do you offer refunds?
Yes. We have a 100% money back guarantee. If you don't believe The Asia Business Vault will help you create your dream business in Asia, let us know within 30 days of your purchase and will provide you with a full refund.
How much time does it take to complete this?
The Asia Business Vault includes several different courses and training. Everything has been designed for you to complete at your own pace. So, there is no rush to complete anything. What's most important is that you take action and see results with your business.
What if I don't have a business / product idea?
The flagship Global From Asia course has a whole section about mindset and preparation for you as a business owner to "Get in the game". So whether you have a business and need to optimize it, or are just getting started- this program can benefit you.
How do I know if I'm ready?
If you are tired of being on the reactive side of getting your business up and going and want to take a more proactive approach. If you've been talking about getting your business in Asia rolling and are looking for that push - then this is it!
When can I expect to make money?
As with any program, it is up to you, the participant to use this knowledge as an advantage to fast track your success in doing business in Asia. Depending on the business model you take, it can be as fast as one month to as long as one year (traditional B2B Chinese business). In this program, we will cover all cases and get you on the right flow.
What if I don't have time right now?
Don't miss out on this incredible opportunity just because you are busy at the moment. Your purchase provides you with lifetime access to these courses so you can view them at a time that is most convenient for you.
Will this work in other countries besides China?
Yes! We have experience in Mainland China and Hong Kong SAR, but have used these strategies and mindsets to grow in Philippines, Vietnam, Thailand and other locations. This is a foundation to grow in Asia at a faster pace.
Can I still do this if I don't live in Asia?
Yes! Actually, The Asia Business Vault is made up of the programs we made for "us" in mind. We were so frustrated trying to get access to information about Asia business while still in the Western world. We created this so you can get the knowledge and jump start you need to do it from the comfort of your own home.
Will this help me even if I don't want to have product business?
Yes! Many of our participants have grown software (plugin) businesses, affiliate businesses, and multi-cash flow empires. Asia is a great place to grow your global empire, and we made this program to get you on the fast track for having that foundation.
© 2018 All rights Reserved.
Disclaimer: We don't believe in "get rich" programs - only in hard work, adding value, building a real and professional business, and serving others with excellence and constancy. As stipulated by law, we can not and do not make any guarantees about your ability to get results or earn any money with our ideas, information, tools or strategies. What we can guarantee is your satisfaction; we give you a 30-day 100% satisfaction guarantee, so if you are not happy for any reason with the quality of our training, just ask for your money back. You should know that all products and services by our company are for educational and informational purposes only. Nothing on this page, any of our websites, or any of our content or curriculum is a promise or guarantee of results or future earnings. No results or examples mentioned by us or our students are typical or should be expected.